Health & Wellness
The Right Choice...for a Healthier You®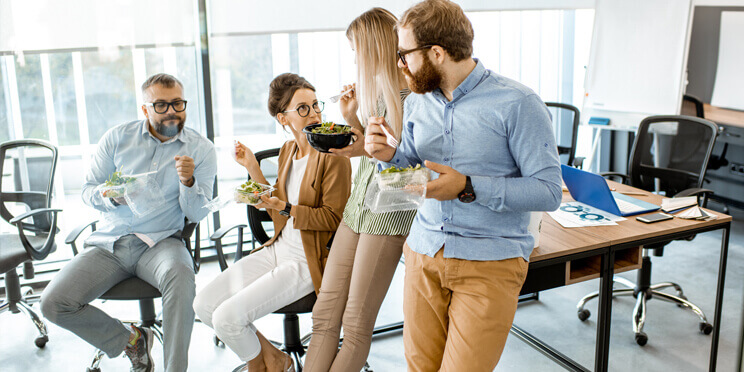 Nothing impacts our lives more than our health; eating the right foods can dramatically impact employees' happiness, well-being, and productivity. Corporate Dining Concepts is committed to helping our clients achieve optimum wellness through education, awareness, and our nutrition program. We know that empowering employees to make healthier choices along with living a more active lifestyle can have lifelong positive impact.

The Right Choice For A Healthier You® is a workplace nutrition education program designed to help your team live a healthier lifestyle by making smart food choices, and to inform you about the ongoing efforts to balance and enhance nutrition in the food and beverage products we offer.

We're pleased to utilize USConnect's nutritional guidelines that are custom-designed for The Right Choice...for a Healthier You® program. These guidelines follow the recommendations of a number of leading medical health agencies for the prevention of chronic illnesses including heart disease, diabetes, obesity, and hypertension. Available for implementation in dining services, vending, and markets, healthier choices are designated by the apple/heart logo or located in areas designated "The Right Choice".